Transport after the coronavirus epidemic
We advise the Customer that all of its employees and Contractor's Drivers should follow basic hygiene precautions during loading, unloading, and any contacts with the others, by frequently washing hands with soapy water, using an antibacterial liquid, covering the mouth when sneezing or coughing, avoiding close contact with sneezing or coughing persons (keeping a distance of at least 1 m), and immediately notifying a Sanitary and Epidemiological Station in the event of contact with a person infected with the coronavirus .The Customer is kindly requested to give the Drivers access to a bathroom with hot running water and soap and/or to provide a hand sanitizer for them.
In addition, we would like to inform you that from 16/03/2020 until further notice the role of POD (Proof of Delivery) will also be confirmed by a Made-Trans employee on unloading in the form of a declaration by e-mail about the delivery of goods for unloading. We will send traditional documents in electronic form.
Thank you for being with us.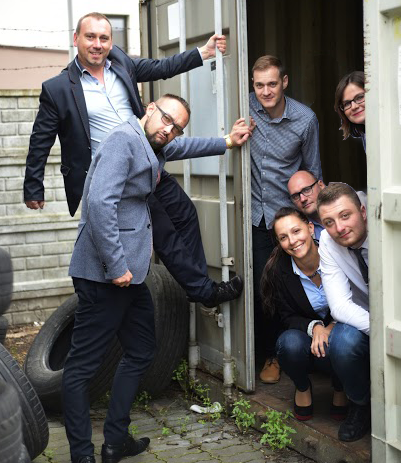 Necessary documents and legal basis.
The principles of cooperation with our contractors (orders from the Customer, order for the Carrier) are in compliance with the Transport Law of November 15, 1984 (Dz.U. 1984, No. 53, item 272, as amended), the Civil Code (Dz.U. 1964, No. 16, item 93, as amended), the Contract for the International Carriage of Goods by Road (CMR Convention), adopted on May 14, 1956 in Geneva (Dz.U. 1962, No. 49, item 238, as amended), the Maritime Code of September 18, 2001 (Dz.U. 2001 No. 138 item 1545), as amended, the Bills of Lading Convention of August 25, 1924, the Helsinki Convention binding in Poland since 2000, the Aviation Law Act of July 3, 2002 as amended (consolidated text: Dz.U. 2017, item 959) and on the basis of the Polish General Forwarding Rules 2010 of January 14 2010. (Resolution 1/1/2010 of the Polish Chamber of Shipping and Logistics) and of Regulation (EU) 2016/679 of the European Parliament and of the Council of 27 April 2016 on the protection of natural persons with regard to the processing of personal data and on the free movement of such data and repealing Directive 95/46/EC (OJ L 119, 4.5.2016, p. 1–88).
We have:
Certificate of Professional Competence issued by the Motor Transport Institute
License for road transport
Current freight forwarders' liability insurance – up to EURO 200,000

Made-Trans provides a vast set of forwarding services in road, air and maritime transport. We fill orders for shipment of goods around the world.
+48 42 671 02 21  
Main office in Łódź:
ul. 6-go Sierpnia 74,
90-646 Łódź
Department in Białystok:

mobile number:
698 089 033
NIP 9820247632
+48 42 671 02 21
Department in Łódź:
ul. 6-go Sierpnia 74,
90-646 Łódź
Department in Białystok:
mobile number:
698 089 033